Hey hello!
We've decided to accept voice messages from listeners for all future episodes. Our show is all about discussions and we try to invite people who seemed to be interested in our month's game to the show, but we figured, maybe some people don't want to be present for the whole recording, but still have something to contribute.
So, if you want to share your opinion, experience or trivia about the game we're going to cover in an upcoming episode, we're now accepting voice messages.
Simply record your message and e-mail it to us. Our address is:

.
Hi everyone,
We just wanted to let you know what's up with this "Planet X3" game that we've got scheduled for February. You see, originally we had planned to feature a different game: "Life & Death", the 1988 medical surgery simulator. It seems like an interesting game and it's one of the oldest suggestions still open on our forums, so we thought it would be cool to check it out.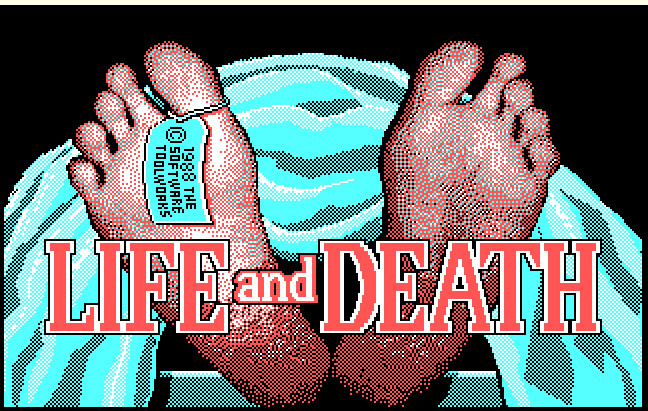 But then late December we got the news that Planet X3 had been sent to backers of their Kickstarter. In case you hadn't heard, David Murray, aka The 8-bit Guy, organised a Kickstarter in June last year to develop a sequel to his previous game Planet X2. And while Planet X2 was released to run on Commodore 64 computers, Planet X3 runs on good old MS-DOS!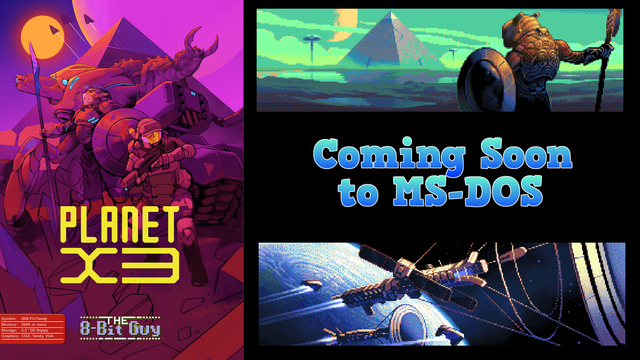 We're very excited about the release of a new DOS game in this day and age, so we thought it would be cool to play this game with the club and invite David Murray on the podcast to talk about it. We hope it will be released to the general public in time for us to play it in February.
Since the game seems to be done and backers of the Kickstarer have already received their digital copies, there's a good chance it will work out for us. But if the game isn't released in time, we'll fall back on our original plan of having Life & Death as our February game.
So that's what's going on. We'll keep you posted!

Hey hey hey!
In November we featured the amazing Master of Orion 2, as suggested by our trusty co-host Florian. He's been wanting us to play this one ever since we started DOS Game Club, so we're very excited to finally talk about one of his favourite games.
Joining hosts Martijn ("Tijn") and Florian ("rnlf") for this episode are Jozef ("jozy"), who was previously on the Monkey Island episode, and also Ynze ("bitrot") who is joining for the first time.
Enjoy!
[ download mp3 ] (131 mins, 106 MB)
RELEVANT LINKS:
* Free download of "Star Lord", prototype of what eventually became the first Master of Orion game
* Soundtrack of Master of Orion 2 on YouTube, with a comment by the original composer Laura Barrett
* Master of Orion 2 strategy guide, including some great tips for getting started and how to design effective custom races
Dear DOS fans,
Thank you all for an amazing year! We hope you all have a lovely christmas and a happy new year!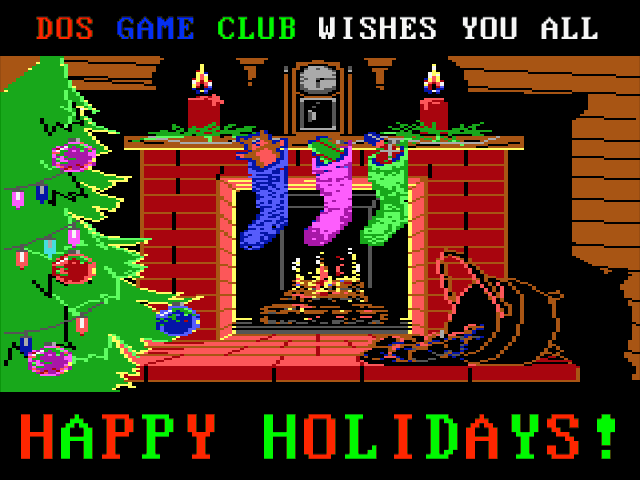 - Florian & Martijn

Bonjour mes amis, it's a new DOS Game Club episode!
In October we were looking for a spOo0ky game to play and luckily, we had several great suggestions over on our game suggestion forum. Out of the options available, we decided to go with 1992's "Alone in the Dark", suggested by long time DGC member Marwane ("wan"), who was also able to join the podcast!
Alongside our hosts Martijn ("Tijn") and Florian ("rnlf), joining this time is Phil ("PixelProphecy"), who you might remember from the great voice message he left in the previous episode (on Monkey Island).
And last but not least we have Anatoly Shashkin, host of the DOS Nostalgia podcast and YouTube channel. He's a big fan of French DOS games in general, and Alone in the Dark specifically, so it was great having him on the show and share his expertise with us.
[ download mp3 ] (134 mins, 118 MB)
RELEVANT LINKS:
* Frederick Raynal speaks about Alone in the Dark at the Game Developer's Conference in 2012
* Popcorn's Boss Key screen, kindly provided by Anatoly. Popcorn is a CGA Breakout clone, programmed by Frederick Raynal.
* Alone in the Dark OPL music, from the floppy disk version
* Alone in the Dark CD-ROM edition music
* Magazine review scans, kindly provided by DGC member Richard ("Pix")
Can you believe we've never featured a proper RPG with DOS Game Club? Now truth be told, "RPG" is a bit of a vague genre and we have in fact some games with RPG-elements, like Quest for Glory or Starflight. But there are tons of great DOS games that definitely fall into the RPG category and it's about time we play one of those! So our game for January definitely needs to be an RPG.
There's actually a thread on the forums specifically for RPG suggestions, so that's where we looked. There are some really amazing games mentioned there, so we had a hard time deciding which one to pick. In the end, it seemed that with the release of the new Fallout 76 game, a lot of people were interested in discovering the roots of the Fallout series, and those are to be found in a game called Wasteland. So that's the game we picked.