Next month's game:
Grand Theft Auto
Hello!
Ooof, it's been a while, hasn't it? With the summer holidays going on, we haven't managed to record the podcast episode for Quest for Glory yet, which we've played in August. But! In the meantime, we've got something quite spectacular for all of you 😀
PODCAST EPISODE #7
So as you've guessed from the title, Florian ("rnlf") and Martijn ("Tijn") recently had the opportunity to have a chat with Lori Ann & Corey Cole, who famously created Quest for Glory. We sent them an e-mail out of the blue without any expectations, and they were actually so nice to agree to be on the show.
We talked for over an hour about all sorts of subjects: the early beginnings in the 1980s and getting hired at Sierra by Ken Williams, how Quest for Glory came to be and what it's like working on games all your life.
We also talked about Hero-U, the game they are currently developing, which is in a lot of ways a spiritual successor to Quest for Glory. Hero-U had a successful campaign on Kickstarter back in 2012, but if you still want to support this project, you can go here to pre-order the game and/or leave a donation.
Please enjoy this special episode of DOS Game Club. We certainly had a great time talking to these wonderful and insightful people.
[ download mp3 ] (96 mins, 36 MB)
WHAT'S NEXT?
There's a lot to look forward to, so please stay tuned! Coming up next is of course our roundtable discussion of QUEST FOR GLORY. More people have signed up than ever before, so it will be a big one!
After that, we'll try to quickly move on to discussing COMMANDER KEEN, which we've played in September. We know there are a lot of people eager to talk about this game, so this should be good.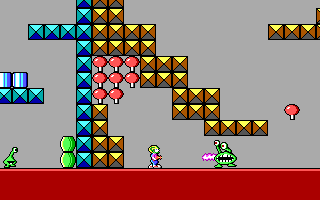 CURRENT GAME: NITEMARE 3D
Now, we're only halfway through spoOoOoky October right now, so there's still plenty of time to join the excitement that is NITEMARE 3D. If you've played a bit, please join the conversation over on our discussion forums!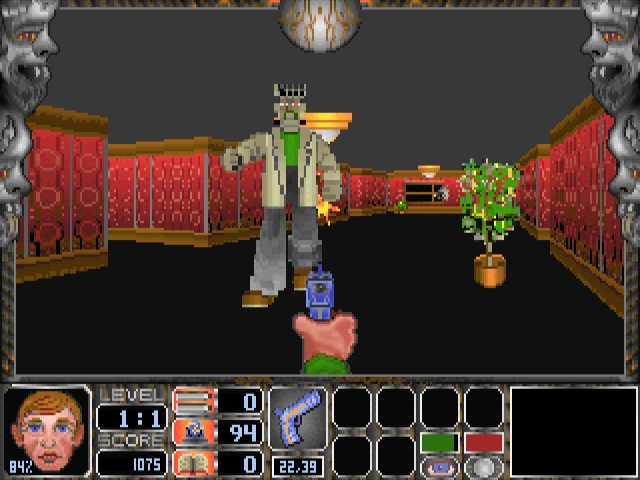 GAME FOR NOVEMBER: GRAND THEFT AUTO
For coming November, we're planning to play GRAND THEFT AUTO. This game was released in 1997, the last days of the DOS era, and of course spawned many sequels that became increasingly popular with the masses. But while it might be more famous for its 3D 3rd person perspective which was used since GTA3, the first 2 games actually had a top-down camera, which gave the game quite a different feel. Something to look forward to, this exciting title from DMA Design.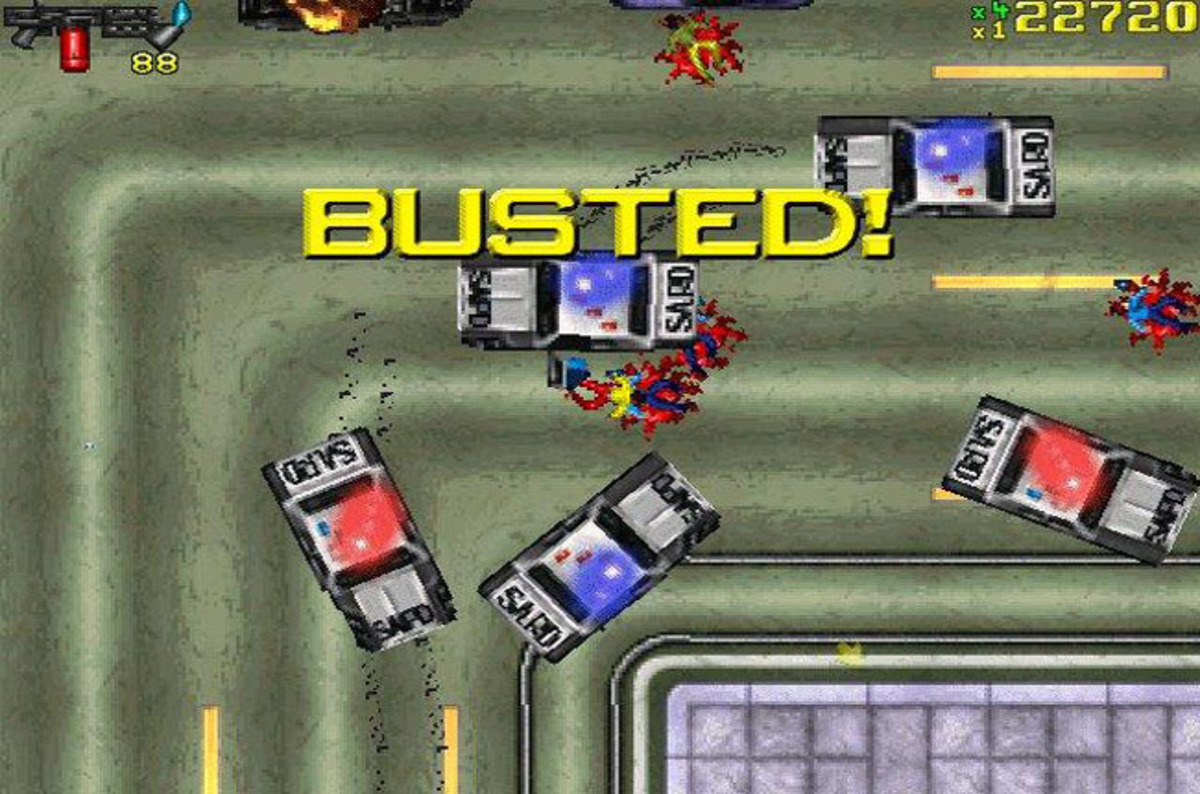 JOIN US
*phew!* That was quite a big post! We'll wrap it up quickly now. The only thing that's left to add is: please hang out with us on either the forums, or over on IRC at #dosgameclub on Afternet. And last but not least, you can follow us on Twitter.
We hope to see you around!
Posted on October 16th, 2017
Hi there!
We've got another episode of the DOS Game Club podcast for you! Whoohoo!
PODCAST EPISODE #6
Back in July we played 1995's Command & Conquer by Westwood Studios and had great fun with it. In this episode, Martijn ("Tijn") and Florian ("rnlf") are joined by Marwane ("wan") and new time participant Philipp ("derphilipp") to discuss this classic DOS game.
[ download mp3 ] (85 mins, 35 MB)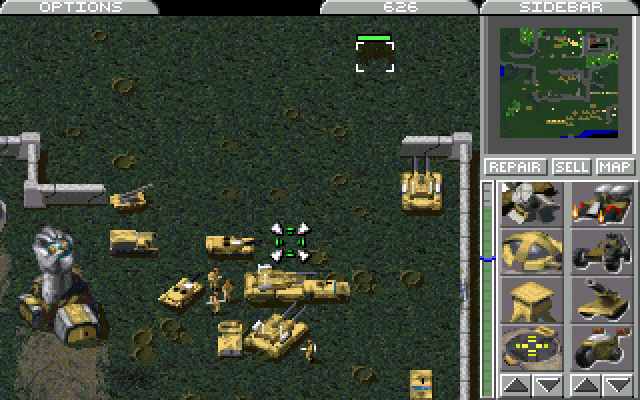 CURRENT GAME: QUEST FOR GLORY
There's still a few days to dive into Quest for Glory, our game for August. If you haven't gotten around to it, maybe you can find some time now!
If you would rather watch some gameplay instead of playing for yourself, Philipp (from the C&C podcast earlier) has been streaming some Quest for Glory on Twitch. His videos are here: https://www.twitch.tv/zwiebelgeist/videos
It would be great if you could share your thoughts on the forums: https://www.dosgameclub.com/forums/forum/quest-for-glory/ We use the forum content to determine what to talk about during the podcast 🙂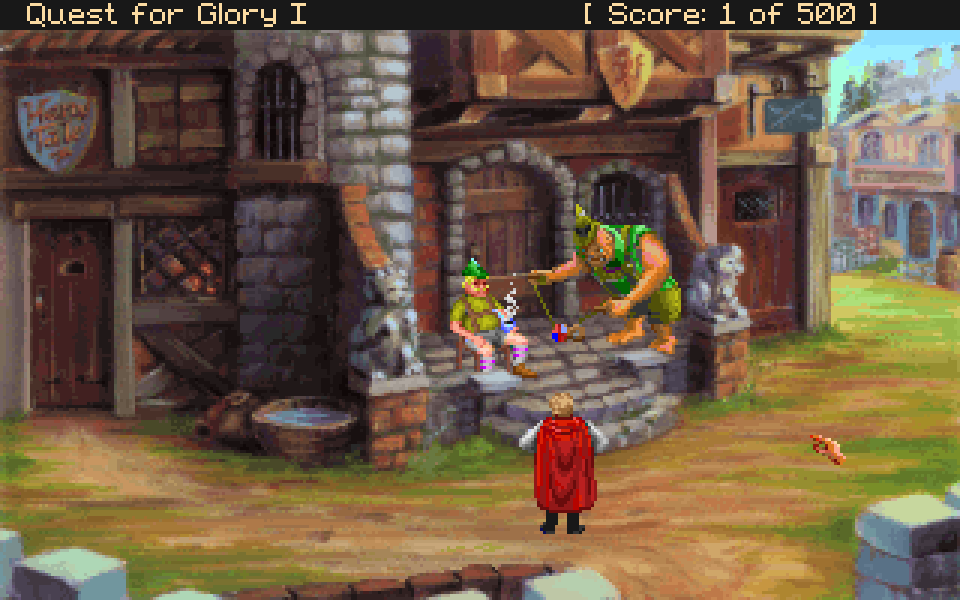 GAME FOR SEPTEMBER: COMMANDER KEEN
Next up is the famous platformer COMMANDER KEEN, as suggested by DGC member pekuja. Commander Keen, developed by id Software, was first released in 1990 and spawned a whole lot of sequels. That should be interesting!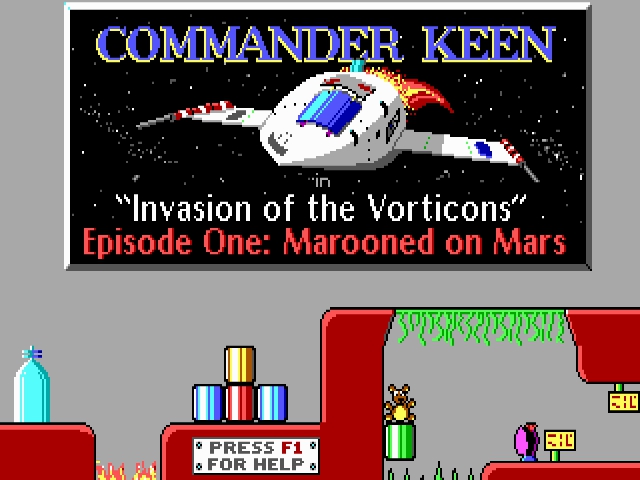 JOIN US
So, that's it for now! As always, please hang out with us on either the forums or over on IRC at irc.afternet.org #dosgameclub. You can also follow us on Twitter.
We hope to see you around and happy gaming!
Posted on August 26th, 2017
Hello!
So, we're running a little bit out of sync here, because in June we played two games: Scorched Earth and Strike Commander. The episode about Scorched Earth was posted about about 2 weeks ago. Since then we've been working on the next one, while July was running to an end. Oh boy! We think it was worth the wait though, because this episode is really something.
PODCAST EPISODE #5
In episode 5 of the DOS Game Club Podcast, Martijn ("Tijn") and Florian ("rnlf") discussed Origin System's Strike Commander with the excellent Ben Lesnick.
Ben has been a Wing Commander fan for a long time and somewhat of an "Origin historian", who has gotten to know many of the people involved with the development of the Wing Commander games, as well as Strike Commander and other games by Chris Roberts and Origin Systems. He helps to run the Wing Commander CIC fan site over at wcnews.com and is currently working with Chris Roberts on Star Citizen.
Shout out to DGC member styryx who suggested Strike Commander to us. He sadly declined to join the podcast, but we're happy he suggested this great game to us!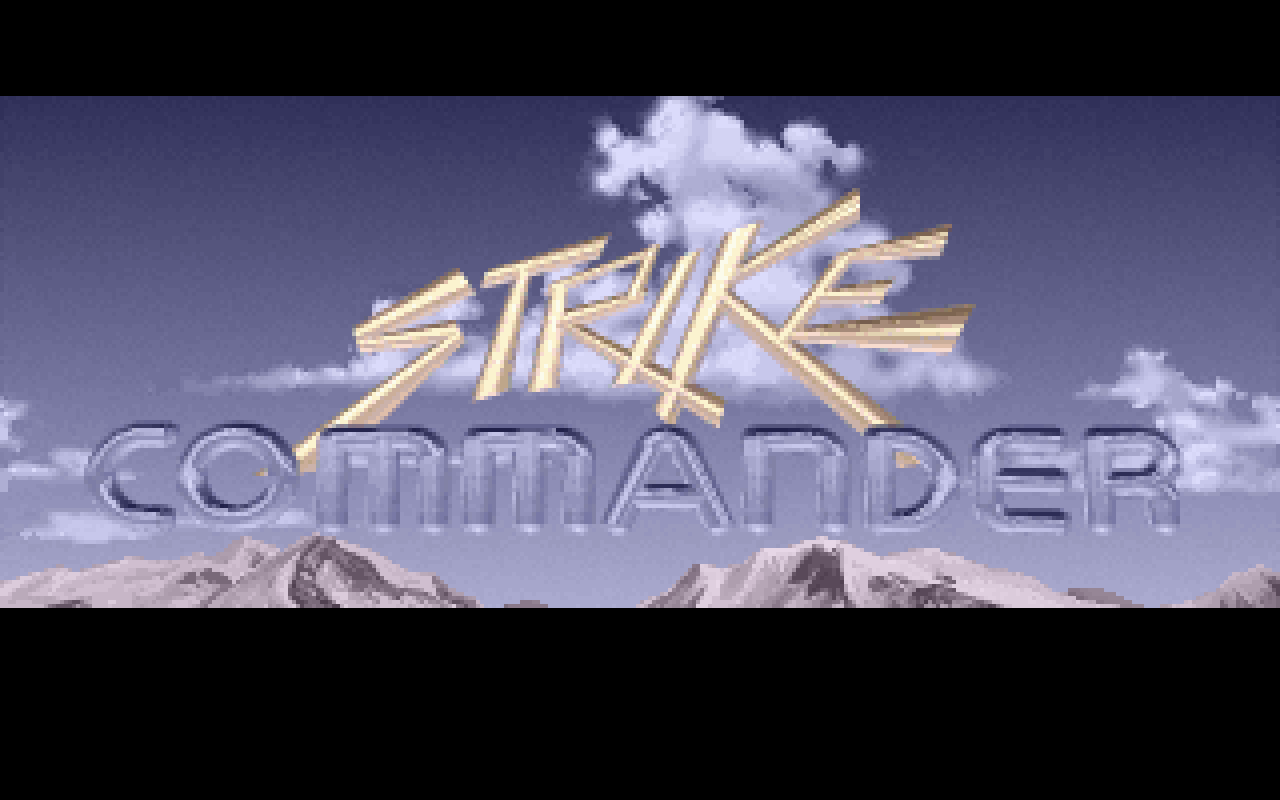 GAME FOR AUGUST: QUEST FOR GLORY
In July, we had great fun playing Command & Conquer. Our podcast about that game will follow shortly, so look out for that! But now August is upon us, and DOS Game Club is playing QUEST FOR GLORY, by Sierra Online.
Quest for Glory was originally released as "Hero's Quest", following Sierra's famous "Quest" naming pattern used in so many of their adventure games (King's Quest, Police Quest, Space Quest, etc). The name had to be changed however, because "HeroQuest" was trademarked by Milton Bradley & Games Workshop, so it became "Quest for Glory" instead.
There are two versions of this game: the original released in 1989, featuring EGA 16 color graphics and a text parsing interface, requiring typing commands to execute actions. Later in 1992 a VGA remake was released, using a new engine which features VGA 256 color graphics and a mouse-driven point & click interface (no more typing!).
While these two versions are quite different on the outside, they actually contain pretty much exactly the same game. The locations, characters, items, puzzles etc. are all but identical.
You can play which ever version you want, or maybe even try both and compare the differences!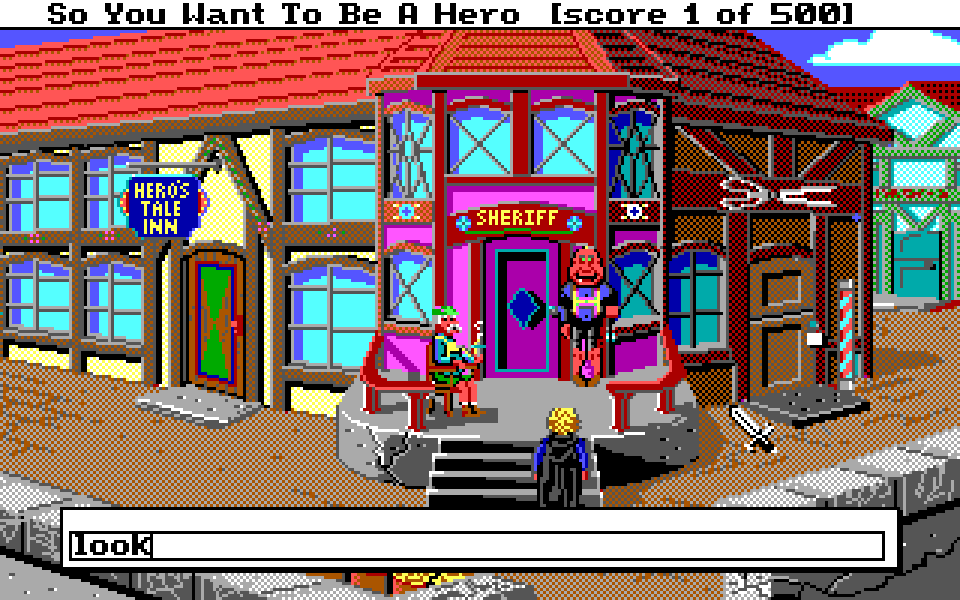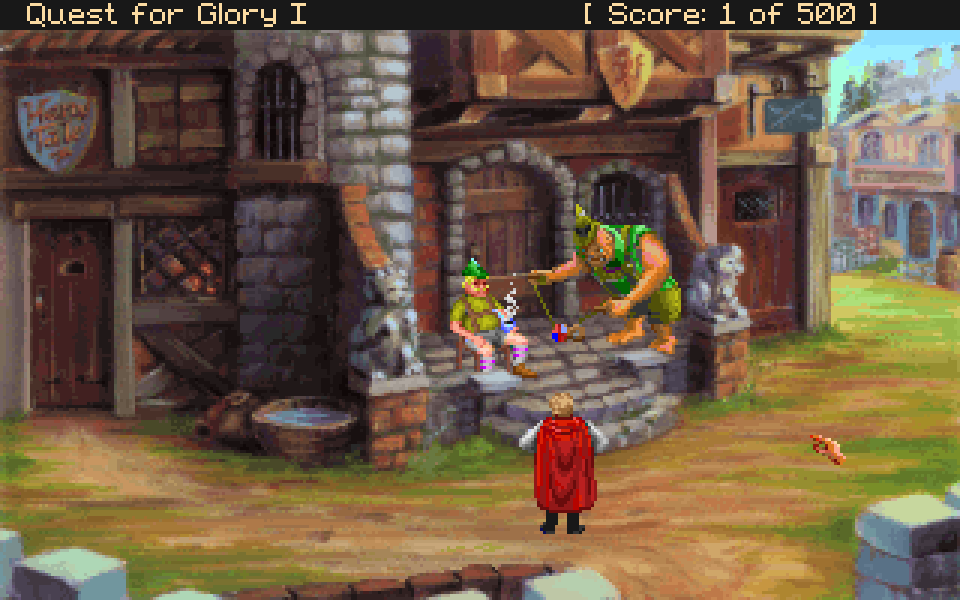 As always, please hang out with us on either the forums or over on IRC at irc.afternet.org #dosgameclub. You can also follow us on Twitter.
That's all for now. See you around and happy gaming!
Posted on August 4th, 2017
Hello, hello!
Last month we have been playing 2 games: Scorched Earth and Strike Commander. We decided not to discuss both games in one podcast, but each give them their own episode. This is the episode about Scorched Earth, the one about Strike Commander will follow shortly.
PODCAST EPISODE #4
Joining usual suspects Martijn ("Tijn") and Florian ("rnlf") is a new guest to the show: DOS Game Club member Oddvar, known online as "dollarone". He was the one who suggested we play Scorched Earth, using the game suggestion forum.
We tried a little experiment and not just talked about Scorched Earth, but also played a multiplayer game while recording the podcast. If this was a good idea, well… you can judge it for yourself:
(Note: somewhere nearing the end of the podcast, Oddvar's voice recording stopped working, so we had to resort to using Skype as a backup. So if you're wondering why he sounds a little different all of a sudden, this is the reason!)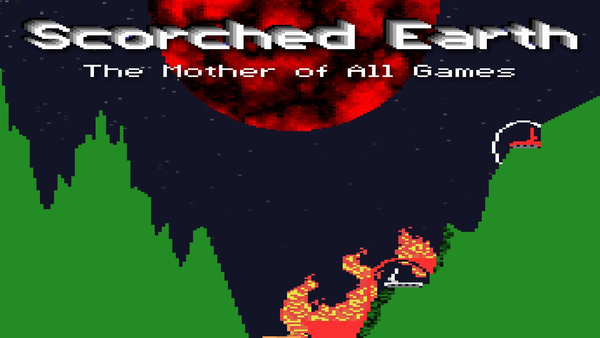 GAME FOR JULY: COMMAND & CONQUER
July is well underway and we're playing 1995's classic RTS: Command & Conquer, by Westwood Studios, as suggested by rnlf. We try to alternate between more and less well-known games, and after a few relatively obscure titles, we figured it was time for another blockbuster.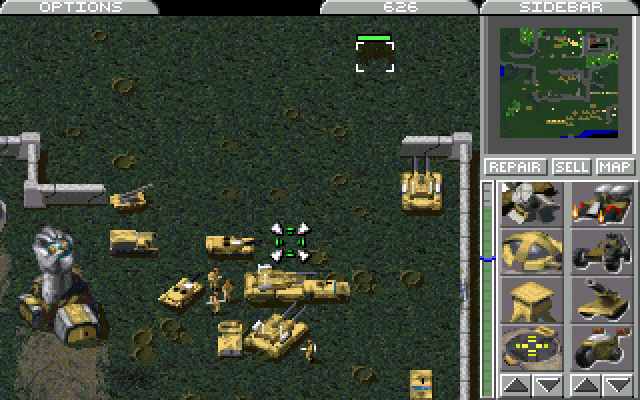 If you don't happen to have a copy of C&C laying around, there's some good news for you: a while ago the game was released as freeware and the good people at archive.org are hosting the original disc images. That means you can download the entire game for free! More info over at the forums.
So feel free to join us in playing Command & Conquer this month. We're also planning some multiplayer sessions this week. If you want to join, just hang around on the forums or join us on IRC (irc.afternet.org #dosgameclub).
That's it for now. See you around and until next time!
Posted on July 18th, 2017
Hello Everybody!
Episode three is finally here! A small delay this time due to various reasons, but here it is.
PODCAST EPISODE #3
We played SimCity 2000 for the whole of May and discussed it in our typical roundtable. Tijn and rnlf are joined by previous podcast participants toasty and wan.
One thing we did was to play a succession game: We took turns developing the same city. Here's what that looks like: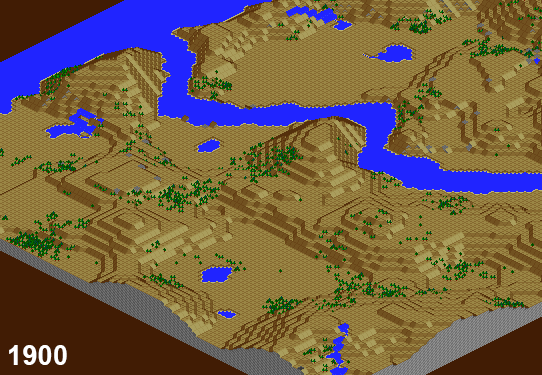 .
The current episode is around 95 minutes long, so around 90-100 seems to become the norm for our little podcast. Here it is for you to enjoy:

GAMES FOR JUNE: SCORCHED EARTH & STRIKE COMMANDER
This month we are playing two games: Scorched Earth and Strike Commander. We will make two (shorter?) podcast episodes about them.
So, join our forum, play the game and discuss with us! We are also looking for people to join our discussion at the end of the month, so if you are really into one of those games, by all means, let us know about it!
Posted on June 18th, 2017
Hi DOS gamers!
Month two of DGC has passed and we had a lot of fun! We are 26 club members now, that's a gain of 9 new people since the last podcast episode and the forum for Grand Prix Circuit has more posts than the one for DOOM, which, given that GPC is a much smaller and less widely known game seems to point at the fact that we are reaching more and more people who enjoy discussing the games.
PODCAST EPISODE #2
That being said, the month is over and it was time to wrap it up in our usual roundtable format (well, if you want to be pedantic, then it has only become the "usual" format after we have recorded episode 2 now, because before that it was just the only way we've had it exactly once, but let's not argue about that!)
This time Tijn and rnlf are joined by our club member wan, who proposed to play Grand Prix Circuit in the first place and, as a special guest, Andries, who after all research we've done seems to be the current world record holder in Grand Prix Circuit! If you can beat his times, please let us (and him!) know. Tijn contacted Andries after we found his amazing GPC time trial videos on YouTube and he was so kind to join us. We had a lot of fun discussing the game with him and getting humiliated by his lap times. We thought we were pretty fast already, but we had no idea how fast one can actually go in this game.
We compared our scoreboard times to his and I am pretty sure that if we raced one lap on all tracks in the game in a row, by the time he'd have finished, we'd just be starting the last course. That's what you get for 20 years of practice.
The new episode is about 105 minutes in total – roughly 20 minutes more than episode 1. We hope you enjoy it!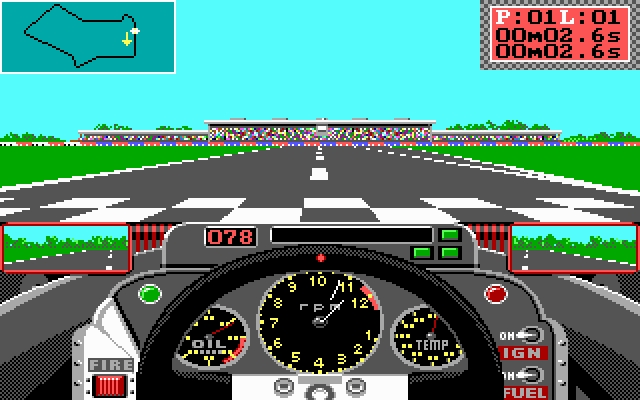 GAME FOR MAY: SIMCITY 2000
With April over, it's now time to start playing our game for May, which is SimCity 2000, by Maxis from 1993.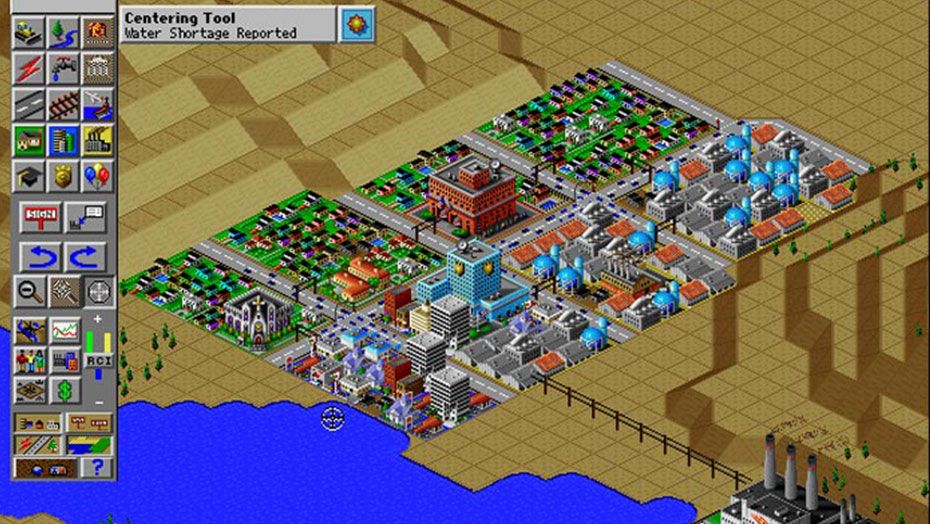 We've archived the Grand Prix Circuit threads and started a clean new forum for discussing SimCity, so post away!
We encourage you to share your cities through the forums as well, so you can show off your impressive skills as mayor.
Happy city planning!
TWO GAMES FOR JUNE: STRIKE COMMANDER & SCORCHED EARTH
Before you ask: Yes, we'll have two games for June! The reason for that is that we are not sure a smaller game like Strike Commander (Origin, 1993) will have enough in it to keep us busy for a month. So we added a second game to fill up the remaining space. This game will be the 1991 shareware classic Scorched Earth.
We want to keep this mode from now on: In one month we'll play one big game, that is likely to keep us entertained for the whole time and has enough depth to encourage a lot of discussion. In the next month, we'll play two or more smaller games, that should sum up to about the same estimated time investment as one "big game". We jokingly said we'd measure each game in a unit of size that we'll call a DU or "DOOM unit": When DOOM is worth 1DU, then we'll see to it that each month gets as close to 1DU as possible. Of course we don't always know the games in advance (in fact, we're doing DGC to learn about games we don't know, yet!), but we'll be trying our best.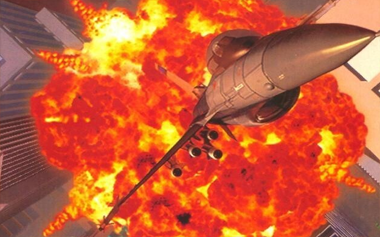 Strike Commander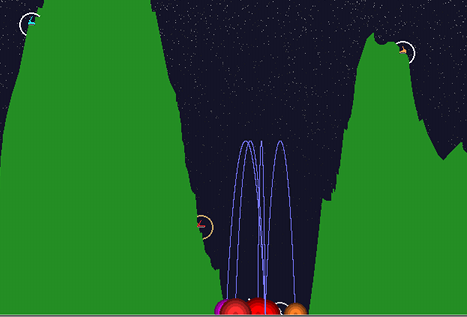 Scorched Earth
I think that's it for now! Please enjoy the podcast, join the club, play SimCity 2000 and discuss the game on our forums. Have fun!
Posted on May 1st, 2017
Hello everyone!
The first month of DOS Game Club is over. Launching this website has been very exciting for all of us and we're proud to see we've got 17 members already and the forums are actively used. Keep it up everyone!
PODCAST EPISODE #1
To fully conclude our month with Doom, we've recorded the first real podcast episode for DOS Game Club, in which we discuss various aspects of the game and our experiences with it.
Joining your familiar hosts Tijn and rnlf, is DGC member toasty. The three of us sat down and talked about Doom for about 80 minutes, so there's plenty of stuff for you to enjoy!

[ download mp3 ]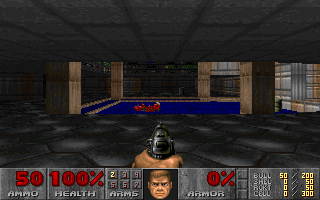 GRAND PRIX CIRCUIT SCOREBOARD
Now for April, as you're surely aware, we're playing 1988's Formula 1 racing simulation game Grand Prix Circuit. A thread was started by rnlf to compare laptimes, but a forum thread turns out to be not very suitable for this purpose. So instead we proudly present: the DGC Grand Prix Circuit online scoreboard \o/
This webpage allows you to post your best lap times for all circuits in the game, optionally supported by a screenshot proving the time is indeed legit. A few times have been posted already, but a lot of the tracks are empty at the moment, so now's your big chance to get your name on there!
GAME FOR MAY: SIMCITY 2000
We're also announcing the next game, which we'll play in May. It has been suggested by DGC member toasty as well (who you still remember from the podcast), it's: SimCity 2000.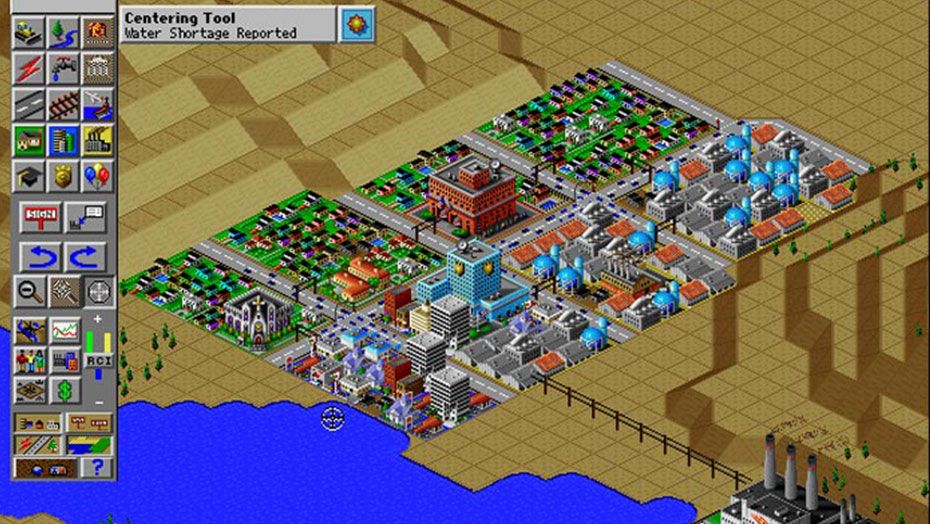 This classic game by Will Wright from 1993 is of course the sequel to the original SimCity (from 1989), and is lauded as one of the best city builders ever created. An exciting game to look forward to!
FORUM UPDATE
As March is over and April has begun, we've moved all the Doom-topics over to the archived forums and started a fresh board for Grand Prix Circuit. Note that the archived forums are not closed, you can still contribute to any discussion there or even start new threads if you please.
We've also added a few new features to the forum. You can now for example see what topics you haven't read yet. There are also badges for people who have participated in the podcasts, so if you would like one, please join us for one of the next editions!
OK, that's it for now. We're hope you're having as much fun with DGC as we are!
Posted on April 7th, 2017
Hello and welcome to the brand new DOS Game Club! We're very excited to launch this thing and hope you are too.
INTRODUCTION
So, what's this all about? In DOS Game Club, each month we select a DOS game to play during that month. It's like a book club, where everyone is reading the same book to discuss it afterwards, except with DOS games instead of books. And instead of waiting until the end of the month, you can discuss the game the whole time right here on the forums of our amazing website.
At the end of the month, we'll record a roundtable discussion podcast with a few of the members, to wrap up what our thoughts are on this particular game we've been playing. We'll talk about what people have been saying on the forums and include our own thoughts and opinions on how well the game has aged, if it's still fun to play, etc.
EPISODE #0 PODCAST
To kick it all off, Florian and Tijn have recorded an introductory podcast in which we explain the concept a bit further. You can listen to that right now!

[ download mp3 ]
GAME ANNOUNCEMENT FOR MARCH
Now, without further ado, we're announcing the very first game we're going to play in DOS Game Club, which is 1993's classic mega hit by id Software: DOOM. We felt DOS Game Club should start with a bang, and Doom is sure to deliver that.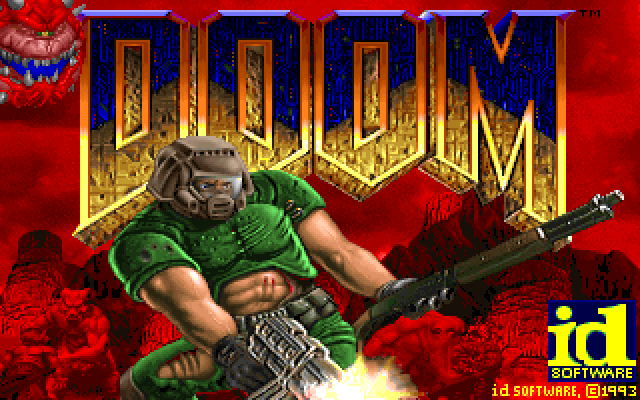 LET'S DO THIS!
We're starting the club right now, so for the entire month of March we'll be playing Doom. If you're interested in taking part, please register an account and join the discussion on the forums. By the end of March, we'll record our very first podcast in which we'll gather our thoughts about Doom and announce the next game for next month.
That's it for now! Thank you for reading and we hope to see you around.
Posted on February 28th, 2017