Hello Everybody!
Episode three is finally here! A small delay this time due to various reasons, but here it is.
PODCAST EPISODE #3
We played SimCity 2000 for the whole of May and discussed it in our typical roundtable. Tijn and rnlf are joined by previous podcast participants toasty and wan.
One thing we did was to play a succession game: We took turns developing the same city. Here's what that looks like: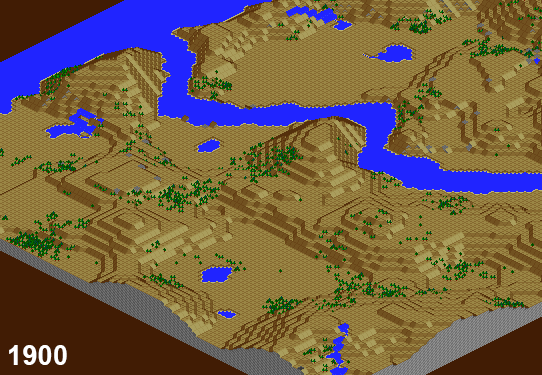 .
The current episode is around 95 minutes long, so around 90-100 seems to become the norm for our little podcast. Here it is for you to enjoy:

GAMES FOR JUNE: SCORCHED EARTH & STRIKE COMMANDER
This month we are playing two games: Scorched Earth and Strike Commander. We will make two (shorter?) podcast episodes about them.
So, join our forum, play the game and discuss with us! We are also looking for people to join our discussion at the end of the month, so if you are really into one of those games, by all means, let us know about it!