Hello Dossers!
It's time for another DGC episode, but before we dive into that, a short reminder that it is still March and that means it's our anniversary and we are playing DUKE NUKEM 3D!
So go and play the game and talk to us about it on the forums! We use your input for the podcast episode and we also like to have people on the show who know more about the game than we do.
- - - - - - - - - - - -
PODCAST EPISODE #14: TRANSARCTICA
But that's a story for next month. Last month, in February, we've played Transarctica, a somewhat strange game of undefined genre, published in 1993 by French studio Silmarils.
We were very happy to have our new DGC member Raphael ("evilteuton") on the show, who has been playing the game for 20+ years. He also shared a playthrough of the game on YouTube. It's an excellent Let's Play, you should definitely check it out.
This being a French game we're also very happy to have Marwane join us once again. And as always, Martijn and Florian are there as well.
[ download mp3 ] (96 mins, 89 MB)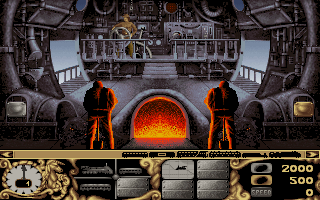 GAME FOR APRIL: STARFLIGHT
We're still playing Duke Nukem 3D now, but in April we will switch over to the next game: Starflight. It appears to be some sort of space travel simulation or something? We'll find out very soon! It was suggested by our club member Corgibuttz and should be a lot of fun!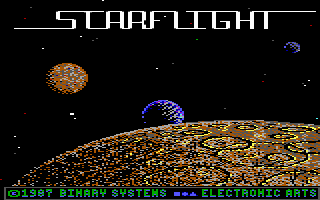 - - - - - - - - - - - -
DOS GAME CLUB
If you'd like to join us, please feel free to register an account, play the games with us and discuss them on the forums.
The forum is also used for suggesting games to us. Most of the games we play are chosen from the suggestions.
You can also talk to us on IRC. We've got a fairly active channel on AfterNet, called #dosgameclub. Now if IRC isn't really your thing, there is a web client on our site which you can use to join our IRC channel straight from your browser.
And last but not least, we're also on Twitter. If you're on Twitter as well, follow us to get updates on what's going on.
That's all we've got for now. Thank you and until the next time!