Hello fellow DOS fans!
We want to let you know what's going on with the upcoming games for DOS Game Club. As you know we pick a game every month for us all to play, mainly through the suggestion forum.
For a while now, we had a peculiar game lined up though: Planet X3. It's a brand new DOS game by David Murray, aka "the 8 bit guy", who you might know through his popular YouTube channel. He ran a Kickstarter to develop a follow up to his previous game, Planet X2, which was released for Commodore 64 back in 2017.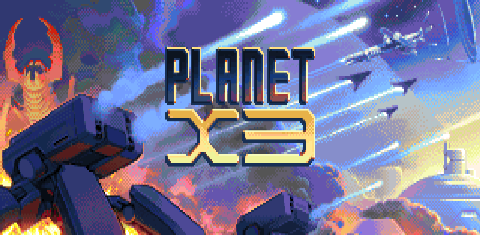 With help of a great team, Planet X3 got released for backers of the Kickstarter back in late December 2018, and we thought it would be fun to cover this game with the club. It's not every day such a prominent game is released for DOS these days! It took a little while for the game to become available for the general public however, so we kept postponing our coverage.
Recently the game did got released for everyone to buy though! \o/ It's in the 8 Bit Guy Store - there are several options available: a lite version featuring just the floppy disk, a boxed copy and a fancy signed copy.
However, despite all of the options including a digital download of the game's contents, there is no option for buying just a downloadable version only, without any physical product. That means that you are required to pay for shipping, which can get pricy if you're outside of the United States.
We've spoken with David about this and he's assured us there will be a download-only option available eventually, but he first wants to sell off most of the physical copies before he starts offering it. Because we don't want to impose these shipping fees onto our members, we're going to hold off covering this game until a download version of the game is available for purchase.
GAME FOR MAY: RISE OF THE ROBOTS
So what will we cover in the meantime? Well, we had a good dig through our big pile of suggestions and realised we've never had a fighting game on DOS Game Club. That can't be right! Luckily DOS Game Club member "evilteuton" suggested for us to play 1994's Rise of the Robots, which as the title suggests has you fighting robots.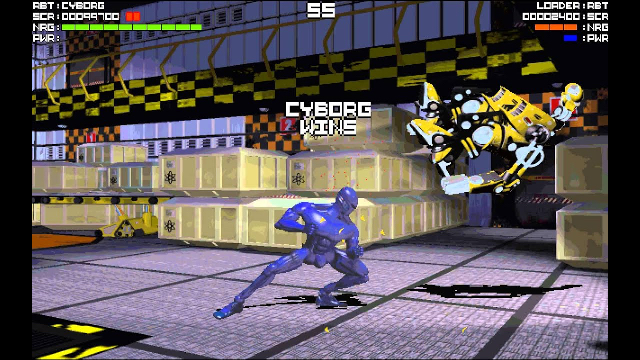 It's a great looking game that was hyped a lot back in the day, mostly for its supposedly ground-breaking AI. Sadly upon release, the game didn't prove all that groundbreaking at all and it was reviewed quite negatively as a result. How does it hold up nowadays? Let's find out in May!
GAME FOR JUNE: KNIGHTS OF THE SKY
Another genre that's been somewhat underrepresented lately is flight simulators. We did feature Strike Commander back in June 2017, but we haven't had any since! Good thing we found a great suggestion on the forums to fix this: Jeff Briggs' 1990 World War 1-era flying game Knights of the Sky. This game is suggested by DOS Game Club member "evilcommiedictator", who has never been on the show. Hopefully they'll want to join for this game's episode!