Hey hey hey!
In November we featured the amazing Master of Orion 2, as suggested by our trusty co-host Florian. He's been wanting us to play this one ever since we started DOS Game Club, so we're very excited to finally talk about one of his favourite games.
Joining hosts Martijn ("Tijn") and Florian ("rnlf") for this episode are Jozef ("jozy"), who was previously on the Monkey Island episode, and also Ynze ("bitrot") who is joining for the first time.
Enjoy!
[ download mp3 ] (131 mins, 106 MB)
RELEVANT LINKS:
* Free download of "Star Lord", prototype of what eventually became the first Master of Orion game
* Soundtrack of Master of Orion 2 on YouTube, with a comment by the original composer Laura Barrett
* Master of Orion 2 strategy guide, including some great tips for getting started and how to design effective custom races
Dear DOS fans,
Thank you all for an amazing year! We hope you all have a lovely christmas and a happy new year!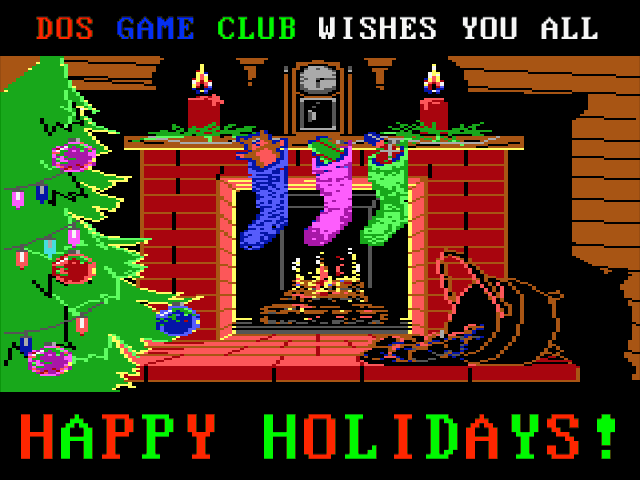 - Florian & Martijn

Bonjour mes amis, it's a new DOS Game Club episode!
In October we were looking for a spOo0ky game to play and luckily, we had several great suggestions over on our game suggestion forum. Out of the options available, we decided to go with 1992's "Alone in the Dark", suggested by long time DGC member Marwane ("wan"), who was also able to join the podcast!
Alongside our hosts Martijn ("Tijn") and Florian ("rnlf), joining this time is Phil ("PixelProphecy"), who you might remember from the great voice message he left in the previous episode (on Monkey Island).
And last but not least we have Anatoly Shashkin, host of the DOS Nostalgia podcast and YouTube channel. He's a big fan of French DOS games in general, and Alone in the Dark specifically, so it was great having him on the show and share his expertise with us.
[ download mp3 ] (134 mins, 118 MB)
RELEVANT LINKS:
* Frederick Raynal speaks about Alone in the Dark at the Game Developer's Conference in 2012
* Popcorn's Boss Key screen, kindly provided by Anatoly. Popcorn is a CGA Breakout clone, programmed by Frederick Raynal.
* Alone in the Dark OPL music, from the floppy disk version
* Alone in the Dark CD-ROM edition music
* Magazine review scans, kindly provided by DGC member Richard ("Pix")
Can you believe we've never featured a proper RPG with DOS Game Club? Now truth be told, "RPG" is a bit of a vague genre and we have in fact some games with RPG-elements, like Quest for Glory or Starflight. But there are tons of great DOS games that definitely fall into the RPG category and it's about time we play one of those! So our game for January definitely needs to be an RPG.
There's actually a thread on the forums specifically for RPG suggestions, so that's where we looked. There are some really amazing games mentioned there, so we had a hard time deciding which one to pick. In the end, it seemed that with the release of the new Fallout 76 game, a lot of people were interested in discovering the roots of the Fallout series, and those are to be found in a game called Wasteland. So that's the game we picked.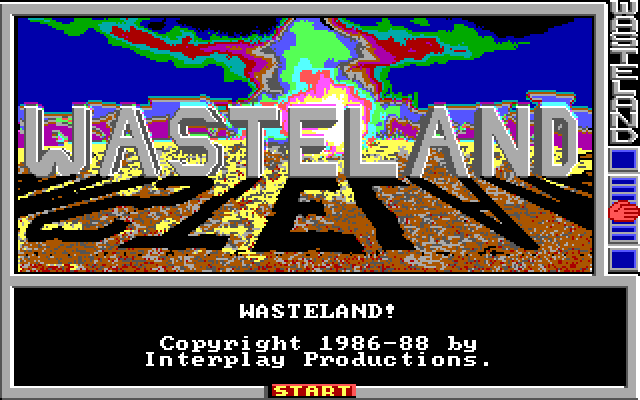 Hey! A new DOS Game Club episode!
This time we're covering The Secret of Monkey Island - even if you haven't played the game, if you are into games at all, you more likely than not have at least heard about it. For some this is the pinnacle of Point & Click Adventure games, and we think they are not too far from the truth with that opinion - it's clearly a great game.
Anyway, last episode was the longest one until then, but this one is over three hours, so brace yourselves! That's what happens when you have a total of six people on the show and everybody has their own anecdotes and funny stories to tell about this legendary game. Martijn and Florian are this time accompanied by veterans Mike and Philipp, Esko makes a second appearance and there's a brand new member: Jozef. We had an absolute blast discussing this gem of a game, so we hope you'll enjoy listening to this episode as much as we did recording it!
[ download mp3 ] (192 mins, 158 MB)
RELEVANT LINKS:
* Why Adventure Games Suck, article by Ron Gilbert written in 1989 about his ideas on adventure game design.
* Aric's World games industry archive (archive.org mirror), awesome page with lots of original game design documents, including the one for "Mutiny on Monkey Island", what eventually became The Secret of Monkey Island.