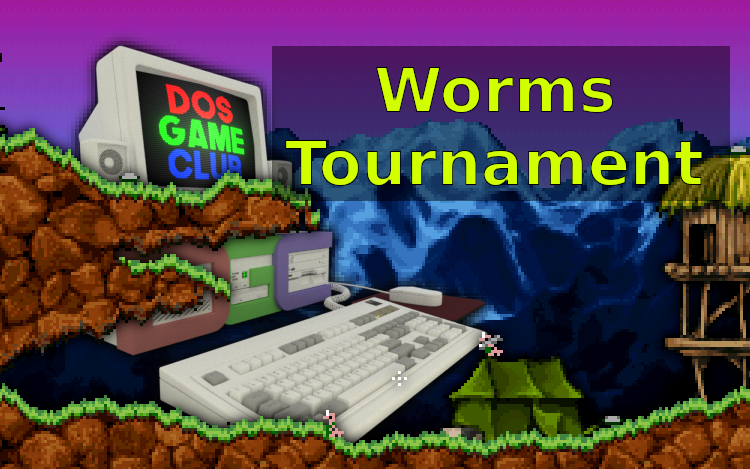 We're going to have a Worms tournament!
We don't know the exact rules yet, but what we know is that you can now register for it. All you have to do is create an account on our forums (if you don't have one, yet, which you really should!) and post your "I'm in" statement in the tournament enrollment thread.
Registrations are open until Sunday, January 19, 8:00 PM UTC. After that, we're going to figure out a proper tournament mode and all the remaining rules.
We'll be playing Worms United over a DOSBox IPX tunnel. Luckily that's exactly the version of Worms that GOG offers (for around €6 or $6), so it should be easy for everybody to get. We've written down how Worms network play with DOSBox works. Please get familiar with it and try it for yourself (you can run two instances of DOSBox locally and connect them both for testing).
Check back here or on the tournament forum for further information. We'll also post any updates on Twitter and probably discuss a lot about all of this on IRC.
FAQ
Q: Will there be prizes?
A: Absolutely not! We're doing this for the fun of it (and Worms IS fun)! I guess we will add a "Worms Champion" badge or something like that to the winner's forum user info, but that's about all you can expect.
Q: Does it cost anything?
A: Besides you needing to own the game and the running costs for your computer and internet, no.